When I was in high school, my girlfriends and I loved to go bowling. Call us strange, but it was one of our favorite things to do on the weekends…well, along with driving around aimlessly with the music blaring and, of course, checking out guys. But I digress.
In college, I didn't bowl as much, for whatever reason. It really wasn't until George and I started dating in my Senior year, that I started bowling semi-regularly again. George was a HUGE bowling fan – like he had his own monogrammed bowling shirt, and his own bowling ball with a dragon on it (it's actually much cooler looking than it sounds). He even joined a league with some co-workers at one point.
Once the kids arrived on the scene, our nights out bowling (or doing anything for that matter), just about ended. However, as the kids have gotten older, we have reclaimed a few of those date nights, and have introduced them to a few of our favorite pre-kiddo activities, including bowling. Since they are still young and have small hands, we've stuck with candlepin at a local place called Sawyer's Bowladrome.
With a name that includes the word "Bowladrome," you would think this place was epicly large, loud, and colorful, but it isn't. It's only 4-5 lanes, fairly quiet, and perfectly preserved. George and I appreciate that each lane still has a metal ashtray mounted to the ball return. We've never been smokers, but it's just another piece of Sawyer's that takes you back to a different time. Fortunately for us, our girls LOVE the game and this place as much as we do.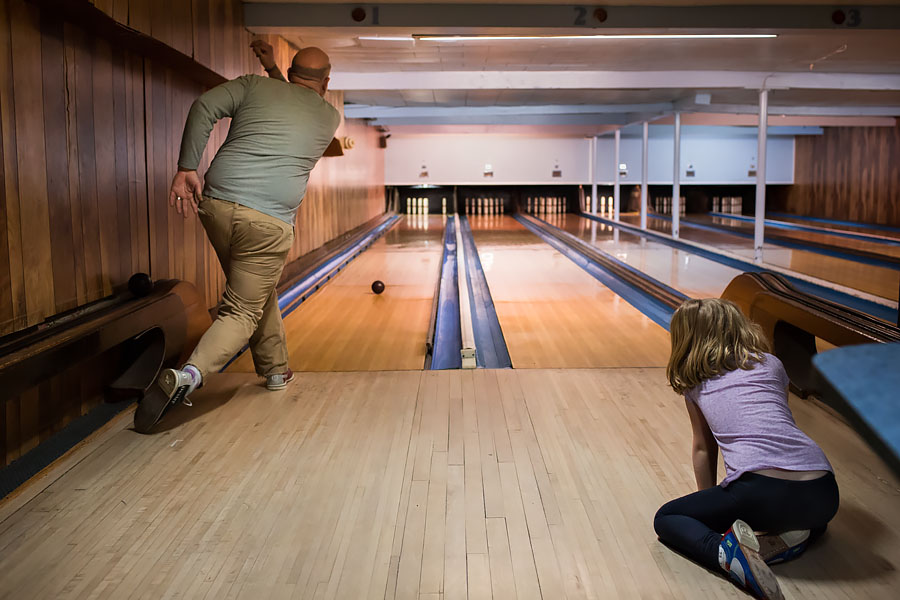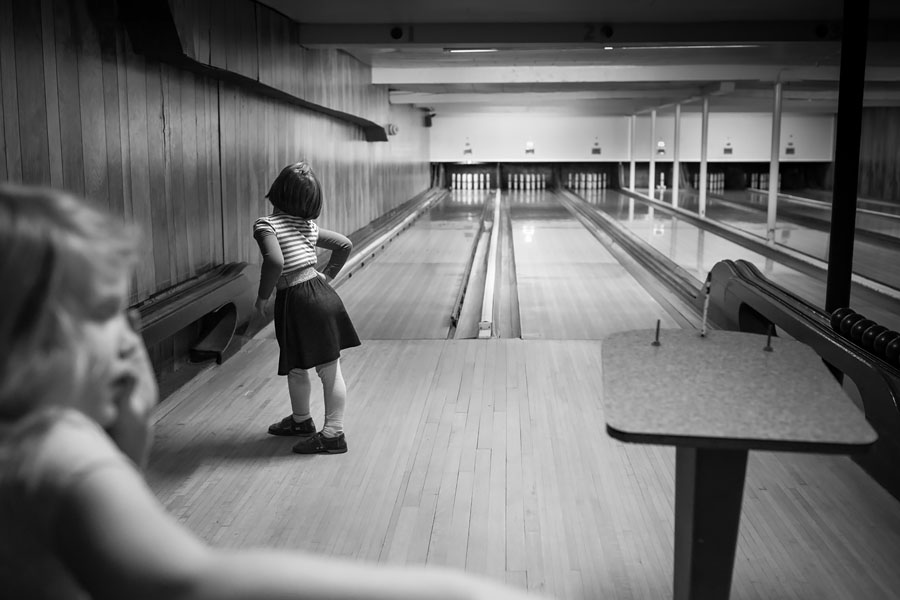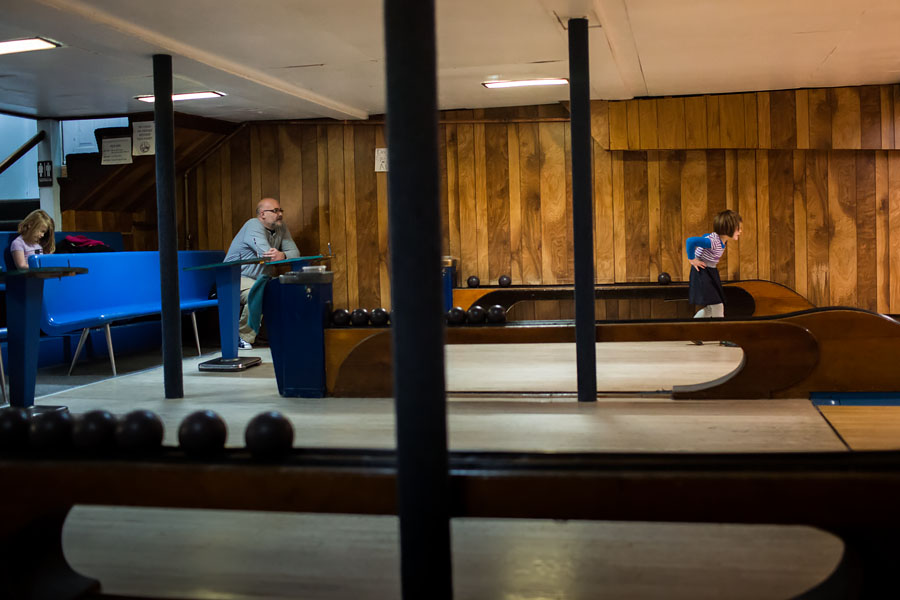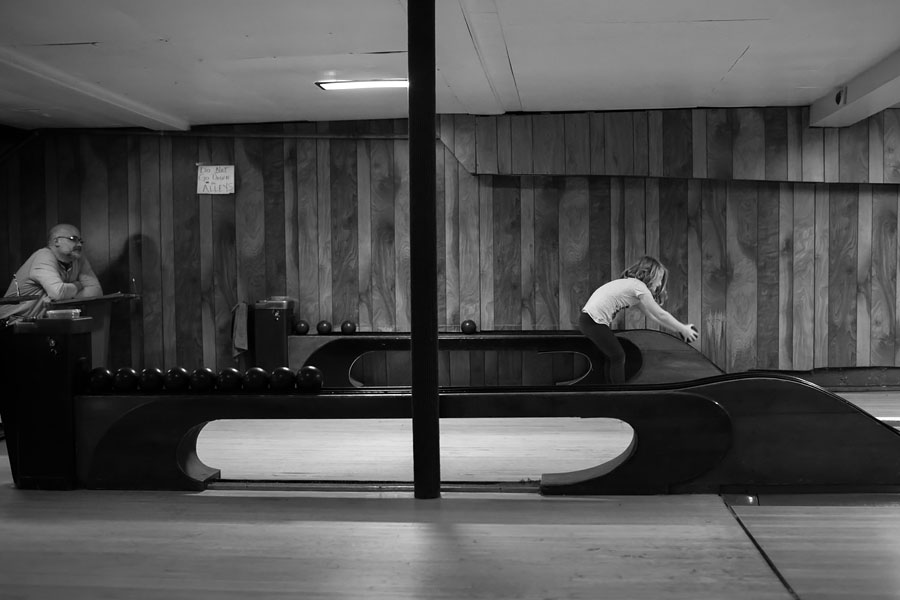 For George's 40th birthday, we gathered up our closest friends, and had an amazingly fun night out with dinner and, you guessed it, bowling at Sawyer's.
Sawyer's closes up at 9 PM on the weekends, but the owner didn't rush us out. As we were leaving I apologized for staying over our time, and he replied that as long as we were having fun, he was happy to stay.
I am hoping that one day I can convince the owner to let me walk down the alley with my camera, and face my favorite bowlers as they try for a strike. Although given my girls' track record of getting their balls airborne, behind them is probably the safest place to be.